Scotts 20-Inch Push Reel Mower #2000-20
Save energy and also no spilling of gasoline onto the ground. Breathe easy as you mow the grass. Great exercise.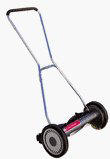 Great States #815-18 18" Deluxe Reel Mower
*We own two Great States mowers and love them. We own this model and an older smaller model. Both work great. Get Reel!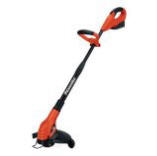 Black & Decker 18-Volt Cordless 12-Inch Grasshog String Trimmer/Edger #NST2018
*Stop using those noisy and smelly gas powered trimmers. This one works really well. The charge lasts and it is so easy to use. We own it and enjoy using it. Our lawn looks great!

Black & Decker 19-Inch 24-Volt Cordless Mulching Lawn Mower #CMM1200
We almost bought this rechargeable mower. With free shipping at Amazon it was a great option. We went with a reel mower though.


Klean Kanteen with Poly Flat Cap (18 oz)
*Stop using plastic bottles This is a great bottle. Wide mouth and sleek. Our kids use them for school. Easy to clean.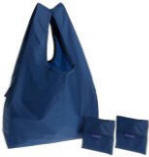 Baggu Reusable Shopping Tote - 3-Pack


*Stop using plastic bags. Easy to carry. We have a different style, but this one is very similar.

Buy a Premium Lead Test Kit by Clicking Here

Easy way to check toys and other products for lead.

Safety Siren Pro 3 Radon Detectors, EPA Evaluated
*Easy and convenient way to monitor radon levels. Much easier than sending in test kits. We have the Pro 2 and recommend this product.


Austin Air HealthMate Jr. Air Filter - Black Carbon - Zeolite


We have an air filter that removes gases as well. Zeolite can trap gases in it. We use air filters in our home. They help reduce indoor air pollution as well as reduce all those allergens like pollen.